Wharfedale Pro now available at Herkes!!
Date Posted:29 November 2018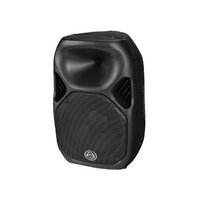 Introducing the Wharfedale Pro range, now available from Herkes!
DB, MiPro, QFC, JBL, EV are just some of the brands of speaker that Herkes sells and promotes, but new to our range are Wharfedale!
*Spotlight shining on the Wharfedale Pro Titan range*
This range of speakers, the Wharfedale Pro Titan range are Wharfedales mose popular servies of both passive and active speakers. And they come in a number of sizes with various specs that make their range diverse and effective in many different environments. What does this mean?
There is a speaker in the Wharfedale Pro range that will just about suit any requirement.
The best thing about this range of speakers?! Herkes has them on display, in our showroom, right now.
Want to hear what they sound like in person?? Come in and have our team demonstrate them, for you!!
---
Leave a comment